Access Castle of Heidelberg
Please enter the castle via the main (upper) entrance, you can either walk (via 360 steps!!!), take the "Heidelberger Bergbahn" or of course come by taxi. Further information on the official web of the castle....
You do NOT need to buy a ticket for the castle, just tell the guards, that you are participant of IWSLT (or of "a Konferenz", which is the German word for "conference") and the guards will let you in. When you passed the guards (via the main entrance) just go straight on into the main courtyard. The "Ottheinrichsbau", where IWSLT will take place is right hand side (you need to acces the "Ottheinrichsbau" via some steps). You will see an IWSLT advertisment on top of the staircase.Further information on the "Ottheinrichsbau" (only in German...)
Heidelberger Bergbahnen
The Heidelberg funicular railways rank amongst the most popular tourist attractions in the town.Every year more than one million passengers use the traditional funicular railways, enjoying the spectacular views of Heidelberg and the Neckar valley as they travel, and from each of the stations. You can even see far across the Rhine lowlands as far as the Palatinate wine route from the vantage point of the Königstuhl.
The lower railway, one of Germany's most modern funicular railways, starts at Kornmarkt in the old town and runs via the Castle (Schloss) station as far as Molkenkur. From there you can continue with one of the oldest electric funicular railways to the Königstuhl, the town's highest point at more than 550 metres.
The stations - from the old town to the Castle
Timetable funicular railways - winter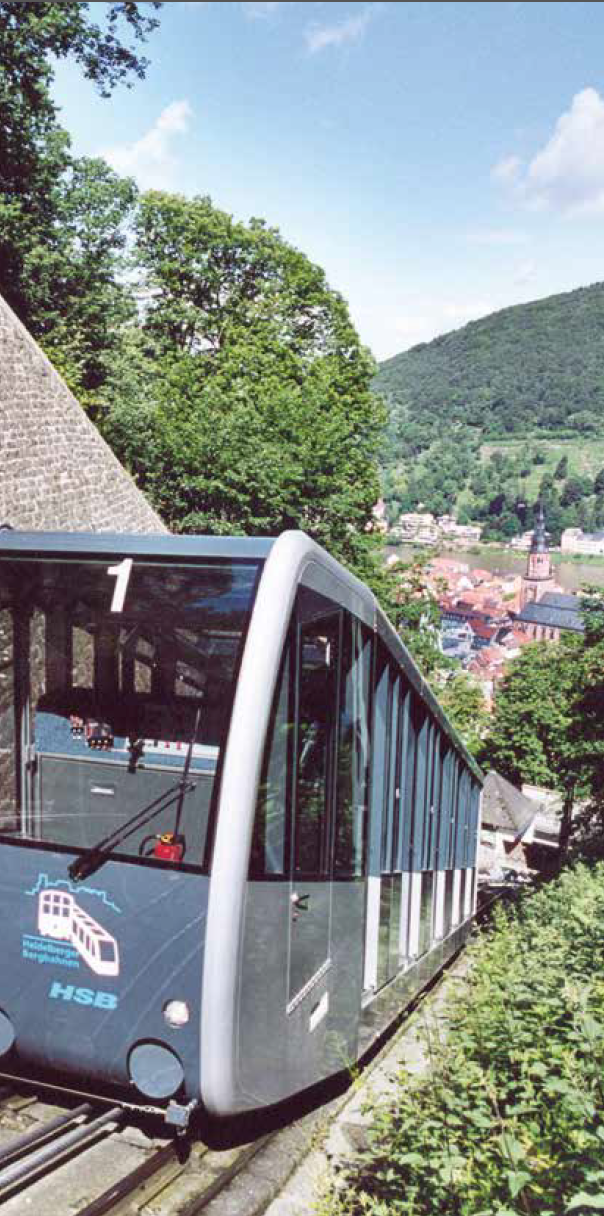 How to get there

Parking
next parking (fee, NOT free of charge) is: Schloss, Wolfsbrunnen-Weg, further information, map:
Contact
In case of ANY questions, problems, difficulties,... please feel free to contact Margit via e-mail or in the office under +49 721 608 48676 or mobile under +49 162 27 78 790
Poster
Posterformat is A0, portrait